CNN Belief Blog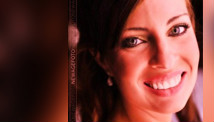 Editor's Note:Reba Riley is a graduate of 15,000 hours of Christian education, the Focus on the Family Institute and the Ohio State University. When she isn't selling construction materials for a living, she's writing a reverently irreverent memoir about Thirty by Thirty: 365 Days. 30 Religions. 1 Chance to Recover Faith by 30.
By Reba Riley, CNN
(CNN)–At 20, while studying for Christian ministry, I became a victim of "post-traumatic church syndrome."
The how isn't as important as the what: My soul had grown obese with doubt, and I could no longer squeeze into my religion. Like every good Evangelical Poster Child, I had been raised with Believe-It-All theology (lest God spit me out of His mouth in disgust!), so when I chose to Believe-It-None I became God's holy puke.
When faith is your whole identity, rejecting it is not unlike swan-diving into a bed of…
View original post 719 more words