Lent. It's a liturgical church thing, but also a deep rooted spiritual practice that has mainstreamed as well.
Lent begins on Ash Wednesday
with a solemn service of mourning (technically with Mardi Gras of Fat (Shrove) Tuesday where we celebrate and clear out the larder).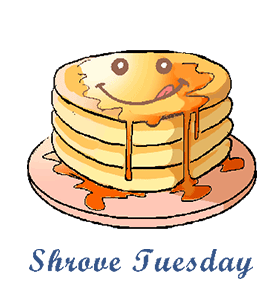 What is it?
For some, they keep it pretty basic the fast from something (i.e. coffee, sex, social media, candy, etc.) and that may be part of it for the praxis of Lent comes from the Wilderness stories in the Christian Testament (if we want to you can create the allegory to the Exodus that Jesus time in the Wilderness was supposed to echo). It is a practice of making space to fully come into Communion with the Holy Mystery.
40 Days (Sundays do not count) from Ash Wednesday to Maundy Thursday (the betrayal night). Do not rush ahead for Sunday morning, be in the seeking and imbibing of Communion. Let the dust of the wilderness get your feet dirty.
Pause and reflect.
The Holy Mystery, our loving Creator God. This time in the wilderness is when Jesus drew nearest to his loving Creator, for he was able to walk and-or turn away from the temptations of the materialism and power. He was ministered to in Community to heal. It was a living example of two things:
The Holy Eucharist (also known as Lord's Supper, Communion) that which Jesus shared on the last night. Bread and juice. Some say the body and blood, I prefer and think in the wilderness it resonates more…bread of life, cup of promise. For who are we in the Holy but blessed and very good, with our vocational life path of choices ahead like a buffet.
The Greatest Commandments:
"'Love the Lord your God with all your heart and with all your soul and with all your mind.'[c] 38 This is the first and greatest commandment. 39 And the second is like it: 'Love your neighbor as yourself.'[d] 40 All the Law and the Prophets hang on these two commandments."
-Gospel of Matthew 22: 37-40
Everything of their faith was not about laws, wars, or prophecy it came down to the greatest gift of all:
L-O-V-E
God + Self +Neighbour
Rest in that during the time in the wilderness. Lent. Do you feel it? More than simply giving something up, though that is not a bad thing. The key is if you are surrendering something it is to make more space for God. To know God is to live the Commandments, that is loving of Self and Neighbour which are mutually inclusive (you cannot love one without the other) and that is loving God.
Which brings us back to making space.
There are secular practices such as the place an item a day for 40 days to donate (excellent) can be food for the local food bank, books for the local free library, or items for the local shelter (some get into the groove it becomes a bag a day to many different organizations to share blessings). This is more than spring cleaning, it is about creating space in your physical environment, it also is about helping others (and yes we have been dropping off loads of donations to the Calgary Drop In & Rehab Centre Donations and Recycling Centre to help our new neighbours exiting homelessness get good starts).
Then there is the adopting a new practice. That is either Yoga, Tai Chi, a sport, a Martial Art, a Fine Art, setting up regular time for sacred reading, meditation or prayer. These are good as they help to centre yourself, and grow your spirit. Excellent soul work, and a better you is better able to see the good in your neighbour.
One area though not talked about is electronic. Yes, one can note fasting from social media or Netflix (or cable) or video games…but I am talking about creating space, not just stopping something to dive back in.  When was the last time you really scoured out your e-mail? Old e-mails, e-mails not dealt with, the plethora of e-letters we get subscribed to? Just went through this practice, being mindful of what spoke to me, and brought positivity to my life. The simple act of getting a cleaner e-mail experience allows a daily practice of being more present while checking e-mail as to not be just responding to get to the next one. That is you can spend time seeking to understand, instead of reading or forwarding to respond.
The other is our social media experiences. Last night, I purged 1,400+ twitter accounts I was following…wow what a different experience this morning on Twitter. Actually interacting with folks that had followed me, as I followed them. The few key media or political or religious outlets I value as well. The dissonant noise of distraction cleared away (and during a drag in the mud Alberta Votes 2019, it was a fresh take on a day)…I encourage the same practice with all your social media. I have slowly and with presence started working through pages liked, groups and friends on Facebook as well.
The beauty of social media is how it keeps us all connected. The falsity of social media, is that relationships pre- social media that would naturally run their course and end now can continue on in perpetuity. Much like cyber "stalking" of ex's and old friends etc. online via their social media accounts.  Part of the Wilderness is not succumbing to that which draws you off the path laid out for you.
All these practices create new wonders. Release old pains and sorrows.
They aid in the wilderness journey that healing can feel like. For it frees one of the past that can be weighing them down. For me it has been a blessing to have a physical-mystical representation of the past almost 3 years of discovery, diagnosis, and now beginning the healing. This is the blessing of Lent.
Each step along the way, being present no matter how bad, good or downright ugly it becomes for there is something better on the other side of the wilderness. To often we want to rush from Ash Wednesday to Easter Sunday SonRise. We don't want to be lost in the wilderness, or betrayed, or the old to die…and have to wait in a mystical holding pattern. That is, the story is there to show us the journey of life renewal…
The question is, are you living presently in the journey, or skipping to the end?