Ever miss a meal?
It can be discombobulating, and we may not know why. Yes, there are the physiological responses of low blood sugars but is that all meals and eating are for? A way to get the fuel our bodies need? Are we simply a mechanical entity like our cars that need to gas up? Or is there more that happens? Personally, during covid, I can say I miss supper. 
 In our ancient stories, eating is something that was prevalent in the community life of Brother Jesus, it was where he showed God's love, inclusion, welcome and connection–in essence belonging. Just look at how many times sharing food showed that all belonged?
Our stories tell us one of the last things Jesus did was gather with his friends, and share a meal, showed them and called them to love, the simple sharing of wine (we may use juice now) what I know as the cup of promise in belonging to community, and the bread, that is a source of life. Our fuel, in the midst of connection. This is part of what I miss, when I say I miss supper. Being together and sharing communion. I freely admit I enjoy liturgy (the work of the people, or rather the way the worship-community service is shaped in a church). I am also sacramental, and this speaks to the mysticism of communion for me. Yes, gathering online we have shared communion on those Sundays virtually, with our family unit…but there is something about gathering together physically, sharing together. For me, it is like a family dinner.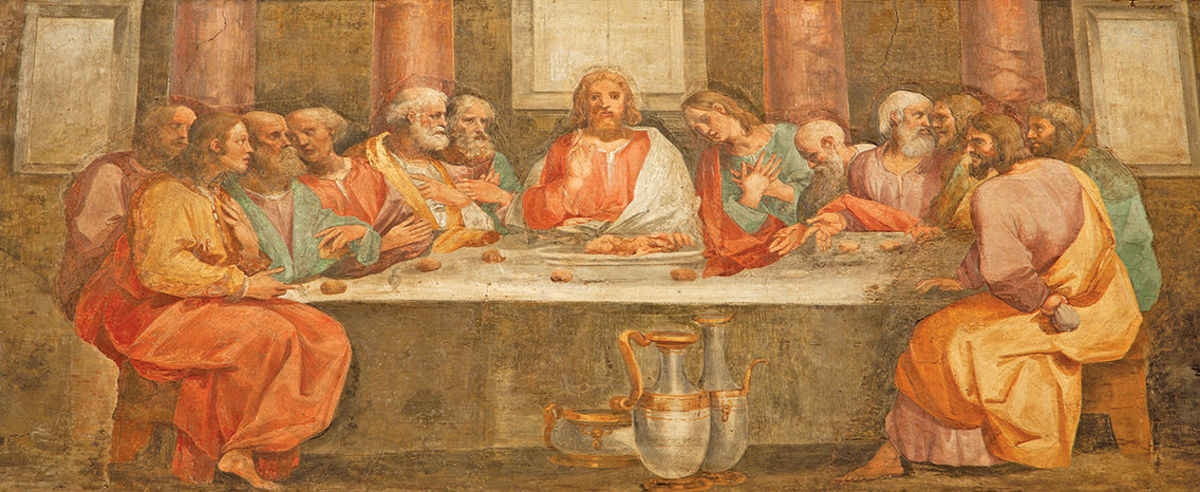 And what a family dinner, as you can see in the story, it is more than simply eating. In the midst of being together, we belong, we connect, it is almost mystical as labels evaporate.
This is what I miss in my own home, the bustle of supper. Family & friends coming together for large meals potluck style, kids friends over for dinner or sleepovers whether it was burgers or pizza or hot dogs, laughing together, gathering around our large dinner table and talking about the day. Being with each other. Or simply, knowing that when we are sitting down to eat as a family, which we do try to do each night, that if the doorbell rings, it is simply time to add another plate at the table and welcome in our neighbour, not worrying about restrictions or isolations.
Simply being able to eat together, be together.
As we look forward to more restrictions easing, more vaccinations happening, and the ability to be together outdoors, and soon indoors. Take a moment to do some soul care, and have supper with someone– an old friend or perhaps a new one you have yet to make.
A simple piece of soul care, by sharing a meal together.