A compilation of random thoughts on the political landscape.
First up: Hon. Ricardo Miranda (Min. Tourism & Culture, YYC Cross MLA) and his twitter up with Airdrie UCP MLA Angela Pitt. It started with Ms. Pitt's tweet as best as I can see pointing out Mr. Miranda calling her out on being at the Women's Centre after being part of the UCP walk-out on Bill 9 (bubble zone legislation for pregnancy care centres that include those providing abortions).
I can see his point, I can see her point. Where is should've stayed is dereliction in duty of the office (not being on record for the vote). But in typical hyper-partisan fashion Mr. Miranda jumped the shark and took it to a whole other level. Where the comparison may have been able to be made about a worker crossing a picket line, then showing up to the Union Office for help to keep their job or even more high road: I hope you had a good experience at the Women's Centre and learned why Bill 9 was important, or MLA Pitt do you care to share what you learned or heard today?
Nope. Instead it went to from Mr. Miranda:

WTH??? Yes I saw the tweet, yes I was about to respond, but thankfully those from across the political spectrum jumped on it and called it out.  It has since been deleted, and a supposed apology issued. But let's be honest, we have honest to God Nazi's still in this country, and a strong history of holocaust deniers (Keegstra in Red Deer anyone? or the Green Party member from Canada on trial in Europe)…where did this jump come from???
It is the dehumanizing falsity of dualistic politics. Keeping up there is only two choices NDP or UCP…we have a multitude in Alberta, and please look beyond party to your local candidate.
Point 2: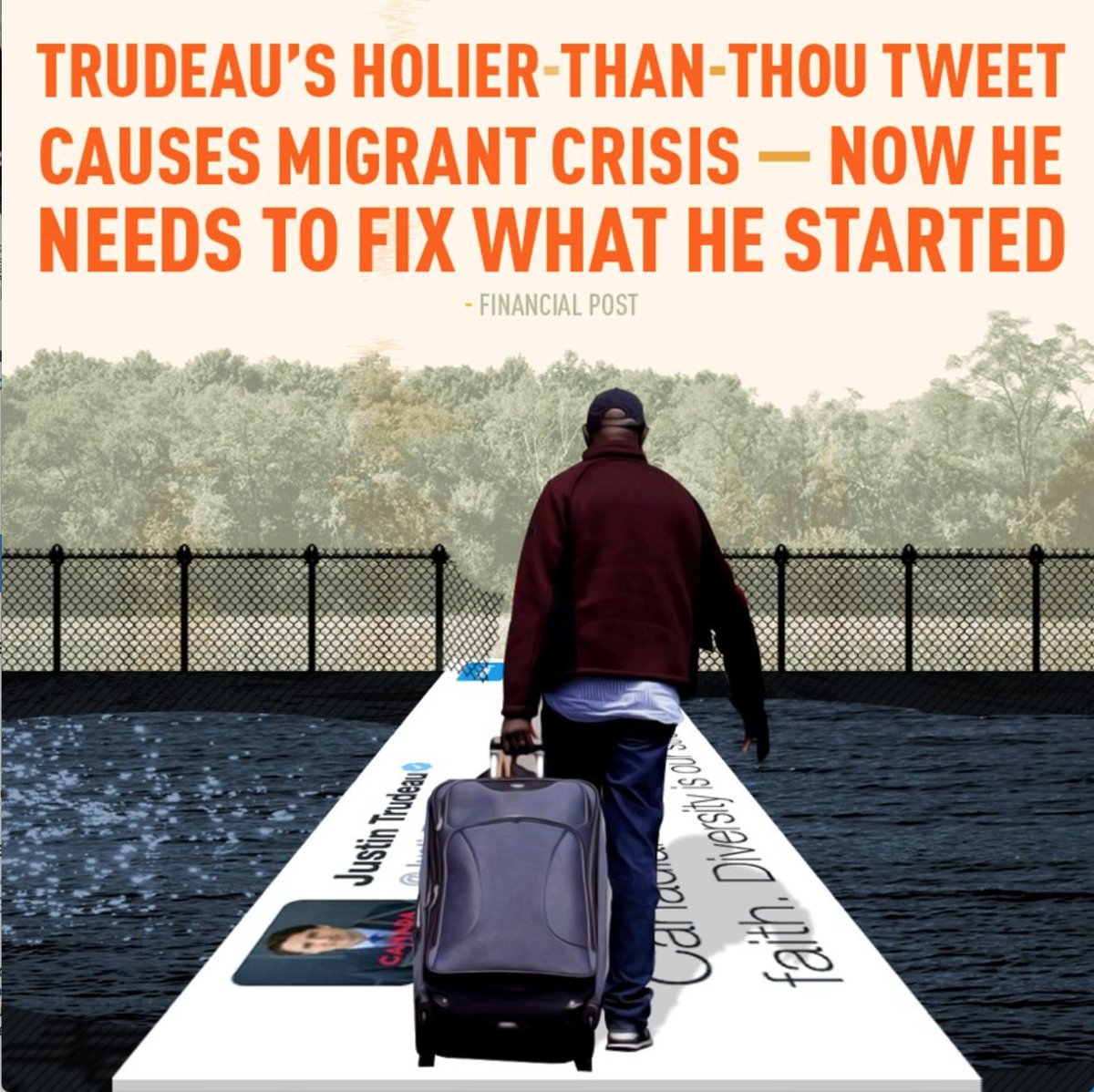 If Charles Adler calls out the CPC ya know it also jumped the shark. Yes, I will admit my bias against the Conservative Party of Canada since the hostile sell out of McKay to Harper, but the image of a Haitian refugee crossing Trudeau's tweet as a bridge into Canada with the hyperbole  and falsity of illegal entry was deplorable. Thank you Mr. Adler for holding your party to account, and using your media presence to do so.
I say falsity on the illegal entry, because the processing of refugee, immigrant and irregular entries is part of international agreements Canada has been apart of since the end of World War II to ensure what happened in the Holocaust does not happen again. Yes the system may be refined, but it is working and is simply a hot button issue and as the image projected going for the lowest possible denominator in a multi-cultural country. What I do endorse is the ending of Safe Third Country with the USA (who shares our border) which then allows us to look at a system that does not have a failed caveat within it.
Point 3: Just a fun flashback point, like going to Granddad and Nan's for dinner. Political parties hope one does not have a historical context or understanding. They hope you have a drive for power or hatred of the "other guy" enough to dodge the tough policy questions, the questions that affect your life and your neighbours. The ability to look beyond your own household, person and context to the whole. It is why I try to look at the person running over the party, and then hope that the person can stand up to their party when needed. Sadly our system has become about leader over member and this is wrong and unconstitutional.
That is a ramble into a funny story from when I ran in 2006. The CPC candidate's campaign manager attempted to recruit me to run for the party at the candidate's debate. He pointed to the policy around poverty and was dumbfounded when I said no. He asked why and I bluntly pointed out, it was point one of a 7 pillar approach I aided in creating to alleviate poverty. His gobsmacked face is a fond remembrance.
Hold to history, hold to accountability. Look for change if it has happened.
Now a bit of fun:
First, as endorsed in previous elections, I do think Jeremy Nixon would make a good representative in government. I am unsure if he would break party lines with the UCP, that will be up to those in Calgary-Klein to ask him and press him on the doorsteps. Including things such as Bill 9, not just his stance but also would he have voted, but I could not let this endorsement meme pass without a comment from my comic geek side:
"Where unintentionally the UCP makes themselves Lex Luthor, and the NDP Superman…for Kryptonite was only wielded by the bad guys.