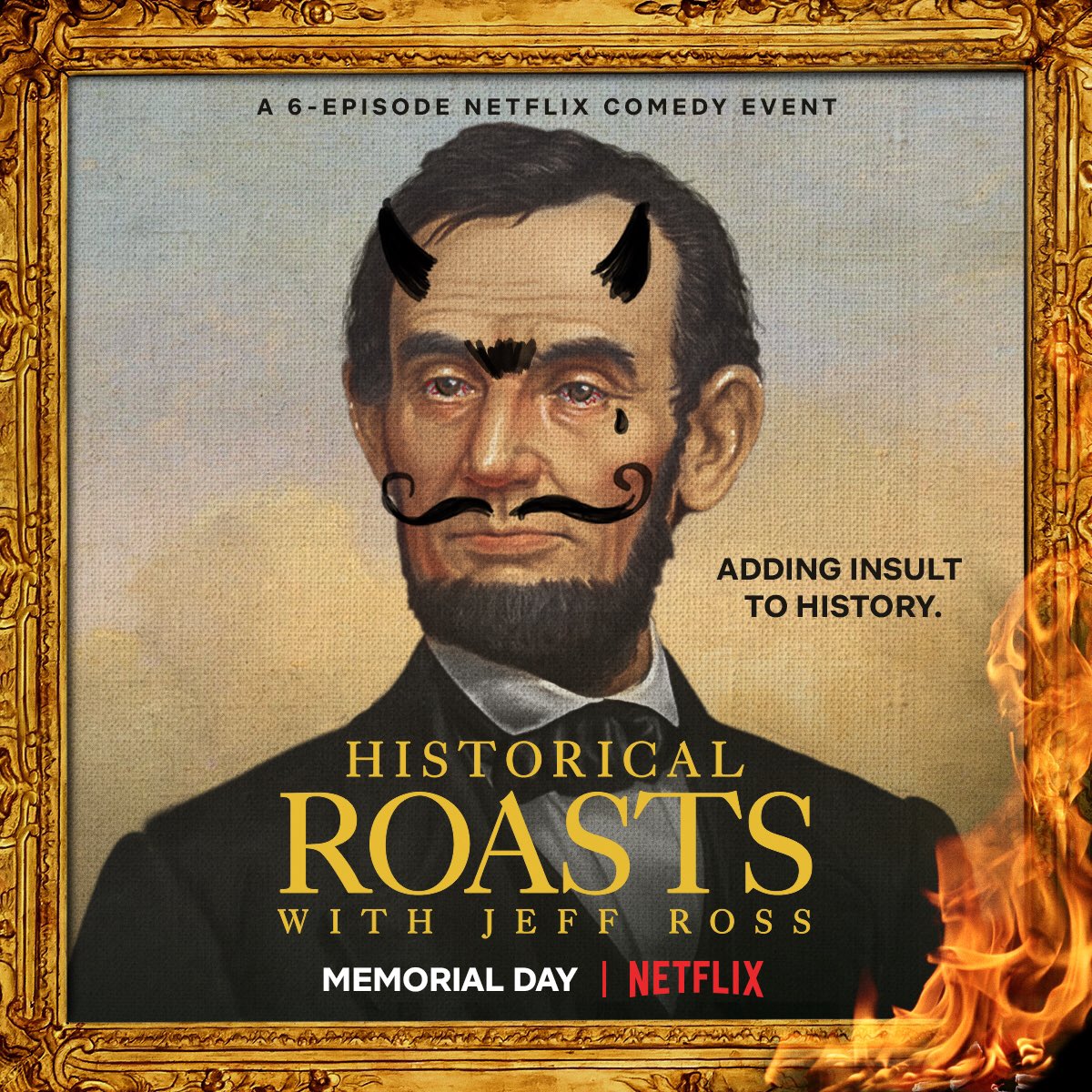 Ah, comedy. It can pull a band aid off quicker and more painfully than the toddler that decides to slowly pull it off an adult's arm hair. Jeff Ross has a new Netflix series that is creating controversy on cyber waves. Why? It takes the roast format, essentially satirizing a person for laughs. It is being done with Historical figures from Abraham Lincoln to Anne Frank to Cleopatra to Freddie Mercury to MLK to name but a few. There is controversy for things like other comedians dressing up as historical roasters from the person's life.
The truth is as the amateur historian I am, I enjoy the series. Yes, at time the humour can be crass, yet the historical facts put forward are accurate. To lend credence to the study of history, it also calls out our contemporary world about what we did not learn. I have heard and seen the rumblings for the controversy around the Anne Frank roast. One of the roasters was Hitler.
Let's pause. The roast itself celebrated the young girl, and roasted Hitler…then called out 21st Century world for not learning from the Holocaust, and continuing to repeat the B.S. today. Hitler's jokes were crass, played by Gilbert Gotfried, but accurate of what the Reich was and how he would've viewed someone. It was hard to watch, but a mirror lifted up for where our own hate and anger can take us. We are a world that likes to sanitize history, and by doing such we are doomed to repeat it. It is not just by removing that which offends- instead let's flesh out the story to encourage critical thinking, and understanding why this is a horror. It was great to hear an actual acknowledgement of all that were targetted by the Third Reich in their experimentation and extermination (Jews, dissenters, LGBTTQ2+, Little People, Persons with Disabilities, Roma, multiple births).
Humour can make us uncomfortable, it forces us to look in the mirror and ask, is this what we were? Even harder, it makes us look in the mirror about our reality today. Whether it is through the life and legacy of Anne Frank, Martin Luther King Jr, Freddie Mercury, Abraham Lincoln to name but a few…  It is easier to scream for censorship than to look deeper an understand the point is to learn.
Have we learned anything from our past? Historic or personal?
P.S. If for no other reason, one needs to watch the MLK episode for Jaleel White (yes Steve Urkel `90's child) playing Nelson Mandela.
______________________________________________
A stone skipping across a pond leaves ripples with each impact.
The joys and life of traumas are the like the skipping stone through the generations.
Soul Ripples
What happens when the helper needs help?
For over 20 years Ty Ragan served his neighbour from the rough camps to the shelters to home and every where's in-between. The simple life lesson of Jesus of Nazareth to love your neighbour as yourself was the centre question to be answered in his life. In May 2016 his life would begin to change drastically through unknown seizures and strokes.
Enter into the ripples that brought him to 2016, the transformational power of love of family and friends as he seeks new ripples in hope for his soul.
Buy your copy at Amazon.ca today.